Transform Your Coffee Drinking Experience
Coffee drinkers know that a good cup of coffee can change your outlook and even energy throughout the day. Combine those benefits with hemp extract and now you have an elevated cup of Joe! Our Hemp Extract Infused Coffee delivers 10 mg of water soluble phytocannabinoids in every cup without impacting the flavor of our rich, sustainable Arabica beans. You simply get high-performance, great-tasting coffee in every cup.


About Our Hemp Extract
Our Hemp FX® coffees contain a water soluable phytocannabinoid instead of phytocannabinoid rich hemp oil. This was done to create not just a great tasting cup of coffee—but also to ensure consistent blending with the coffee and the hemp extract.
Ingredients & Benefits
100% Pure Arabica Coffee
Contains caffeine, which is known to support mental focus and energy levels.  Coffee also contains a number of useful nutrients, including riboflavin (vitamin B-2), niacin (vitamin B-3), magnesium, potassium, and various antioxidants.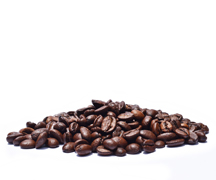 Phytocannabinoids
Made from organically grown hemp, phytocannabinoids may support many aspects of health due to its anti-inflammatory benefits.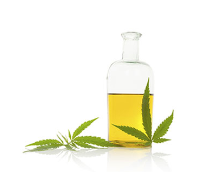 Who it's for?
Hemp Extract Infused Coffee is for coffee drinkers who want the added benefit of phytocannabinoids without compromising flavor.
Why is ours different?
With 10 mg of water soluble phytocannabinoids in every cup, our Hemp Extract Infused Coffee has been carefully curated to deliver the antioxidant-rich benefits of hemp without compromising the flavor of your cup of coffee. Proprietary extraction and purification methods preserve the natural concentration and diverse phytonutrient matrix of the hemp plant. Each blend is then carefully cultivated and tested to contain 0.0% THC, combining the benefits of the hemp plant in a great tasting cup of coffee.
How does it work?
We start with our rich, sustainable field-to-finish Arabica coffee—hand cultivated, roasted, ground, and packaged with care. Then we blend it with water soluble phytocannabinoids to ensure high-performance, great-tasting coffee in every cup. The result is a stimulating and nourishing cup of coffee.
Best uses cases:
For use in Single Serve Coffee Machines, recommended brew using 8 oz. cup size.
Featured Phytocannabinoid Rich Hemp Oil Products